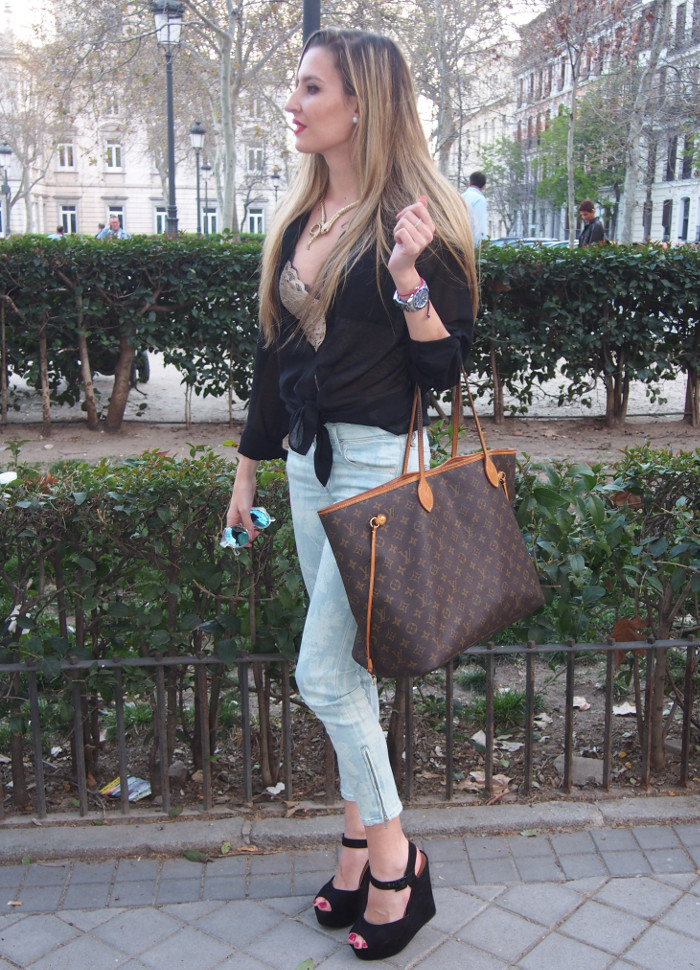 Os dejo con el estilismo de ayer, para un larguísimo día de de reuniones y miles de cosas por hacer en Madrid, como pudisteis ver ayer en las redes sociales.
Hacía un día increíble… aunque hoy nos hemos levantado con fresquito y se ha perdido todo el encanto… jeje. Escogí unos pantalones capri de H&M que me encanta, porque además son super cómodos. Combinados con el top de encaje de Zara que va a ser un must have de la temporada, aunque en estas fotos no se aprecia bien. Y una camisa negra transparente de H&M.
Yesterday I choosed H&M capri pants, combined with lace crop top and platform sandals for a really long and busy day in my city, Madrid.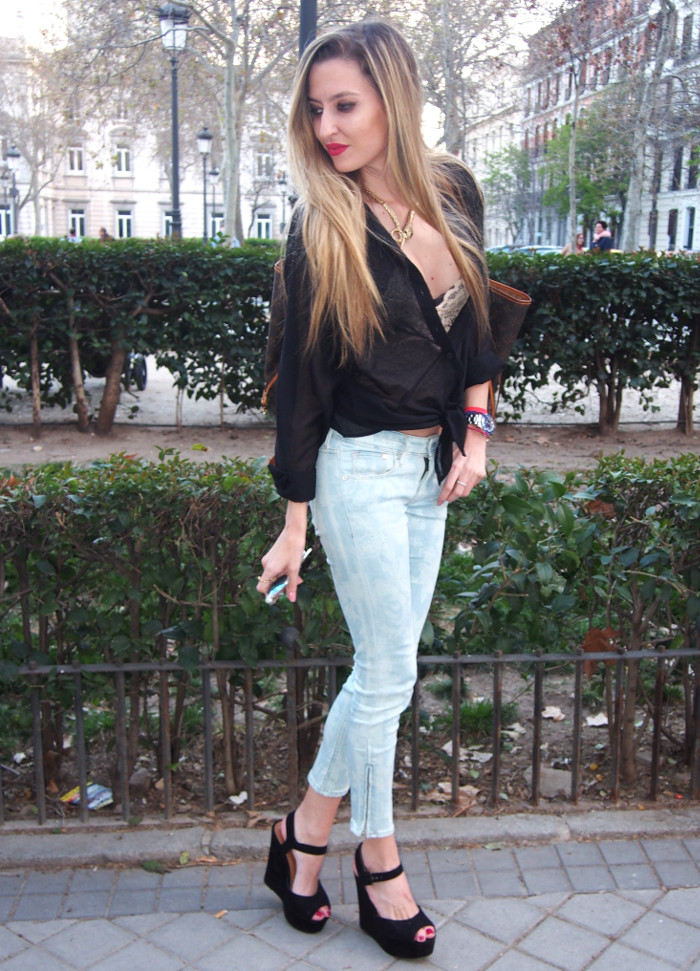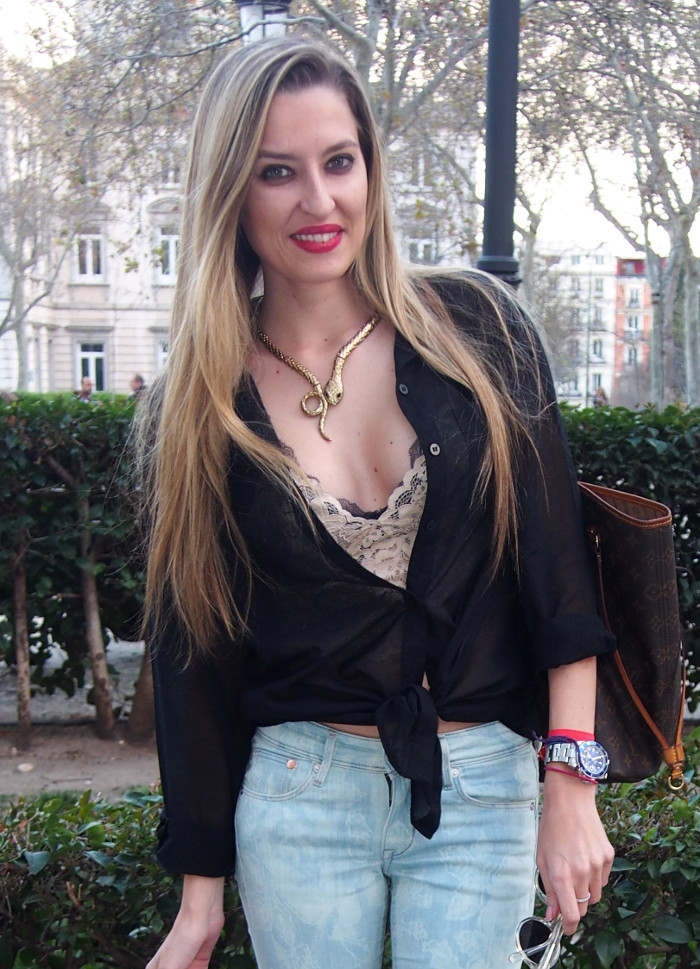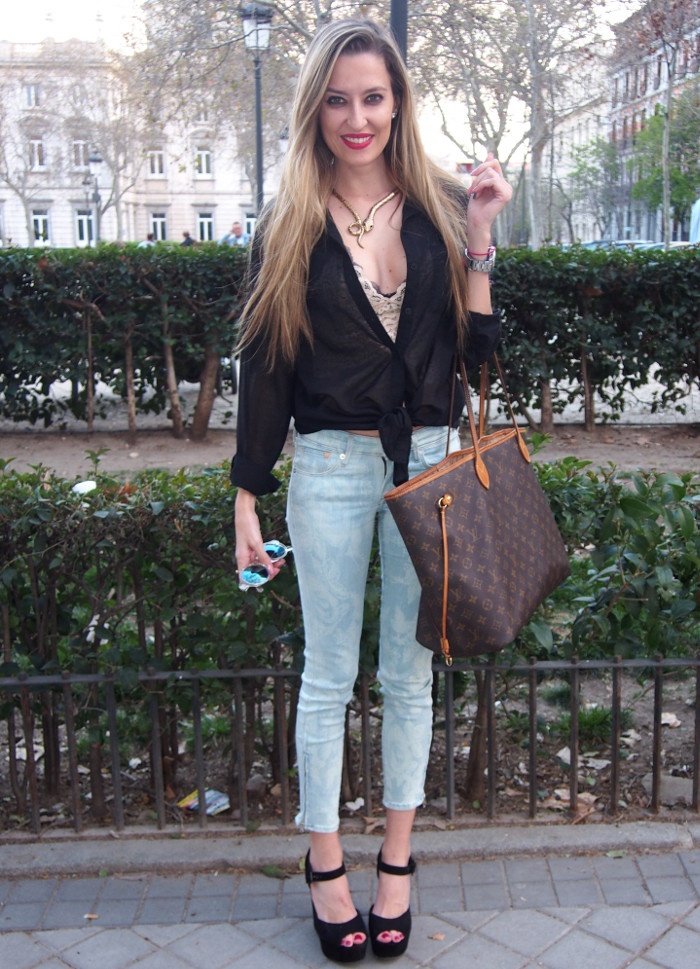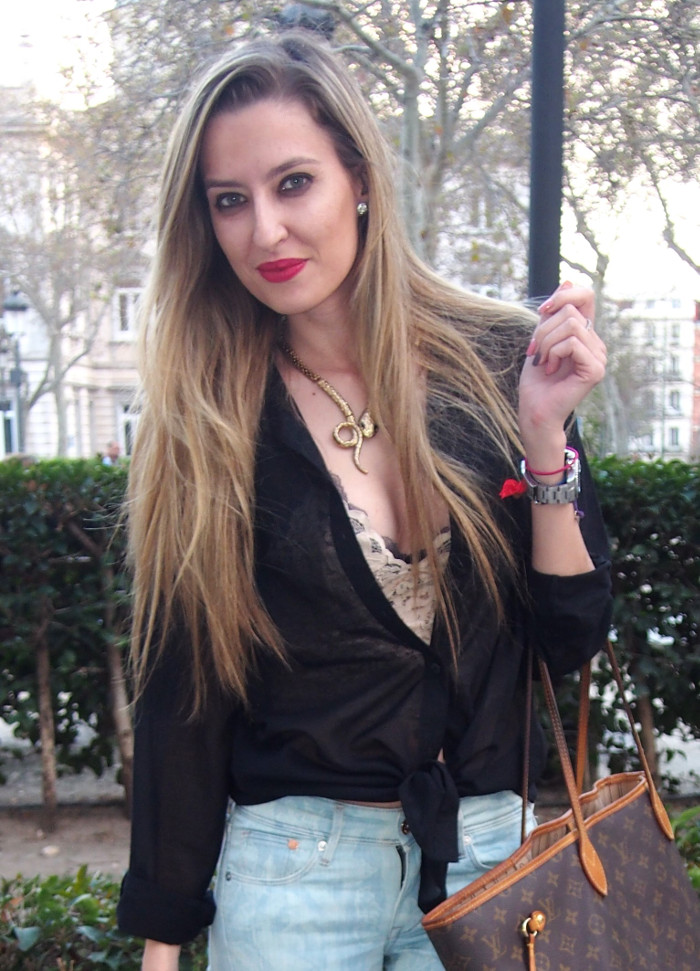 Sandals: Primark / Pants: H&M / Necklace: Blanco / Top: Zara / Bag: Louis Vuitton / Shirt: H&M