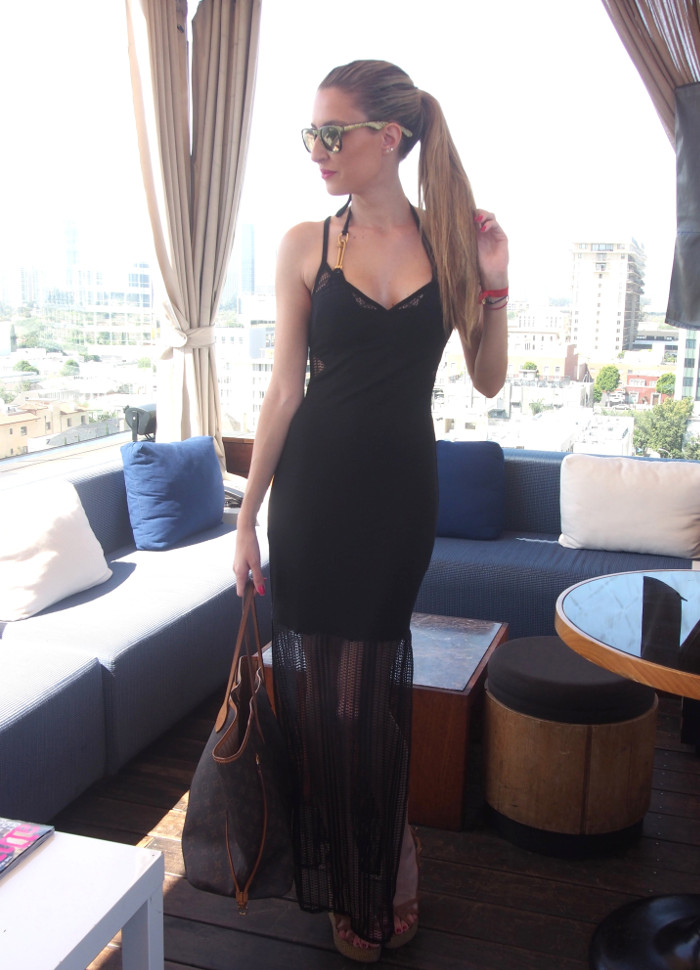 Os dejo con uno de los estilimos que escogí para disfrutar de la fantástica azotea del hotel en el que nos alojamos en Los Angeles. Por cierto, si tenéis pensando visitar esta ciudad, ¡este es el hotel! SIXTY Beverly Hills. Un hotel de diseño, con fantástico personal, completamente nuevo, y todo cuidado al mínimo detalle. Además, ubicado en el mejor barrio de Los Angeles si vas de visita, Beverly Hills.
El vestido que llevo es de asos, me pareció super original nada más verlo, y perfecto para combinar con plataformas, sandalias de tacón, sandalias planas e incluso botas. ¿Qué os parecen las gafas? Son una edición limitada de Jimmy Choo para Carrera, con brillantina en la montura. No se nota demasiado, por eso os lo quería puntualizar.
I leave you with one of the outfits I choosed for chilling at the rooftop of the hotel we were living in during our trip to Los Angeles. By the way, if you are planning to visit this city, SIXTY Beverly Hills is the hotel to stay in. Everything is new, with a decoration so cute, all the services you can imagine. And also located in one of the best places in Los Angeles, Beverly Hills.
The dress I'm wearing is from asos. It was love at first sight! It's simply perfect for mixing it in many different ways, with high heels, platforms, sandals or boots. Everything!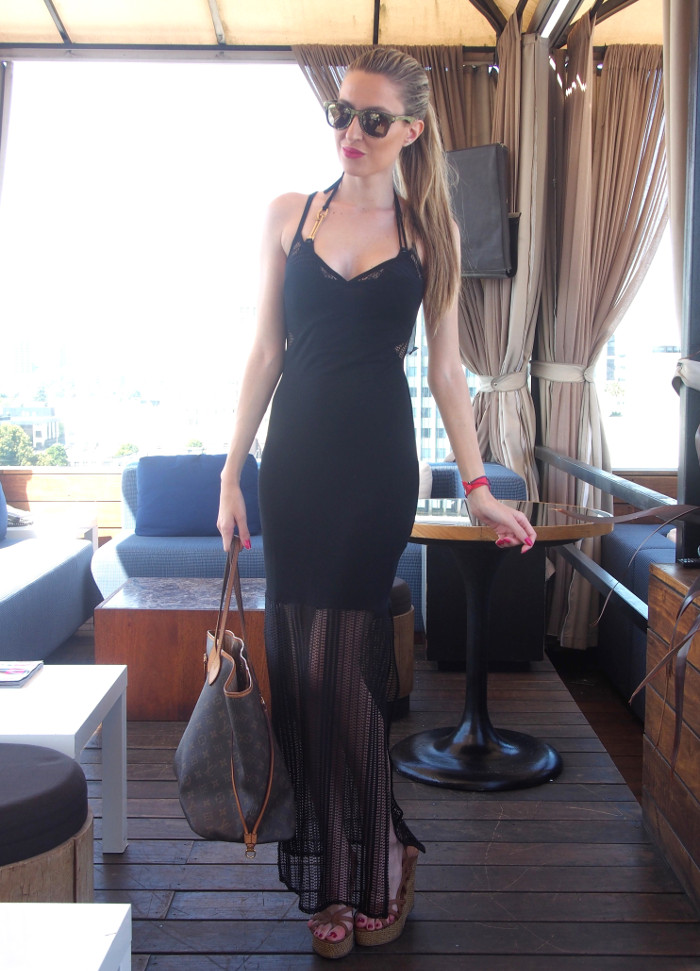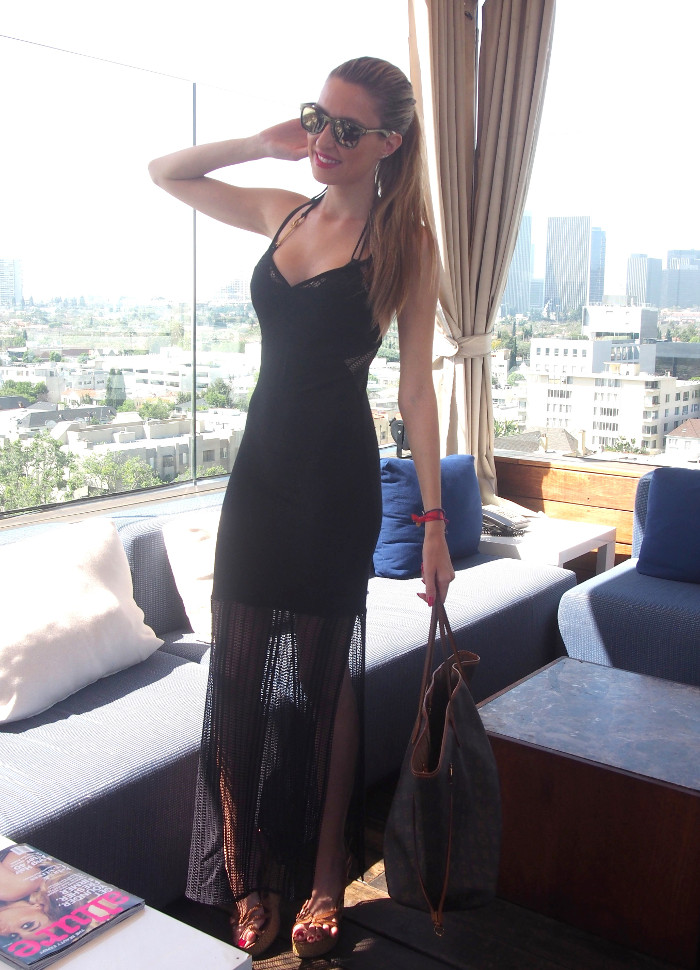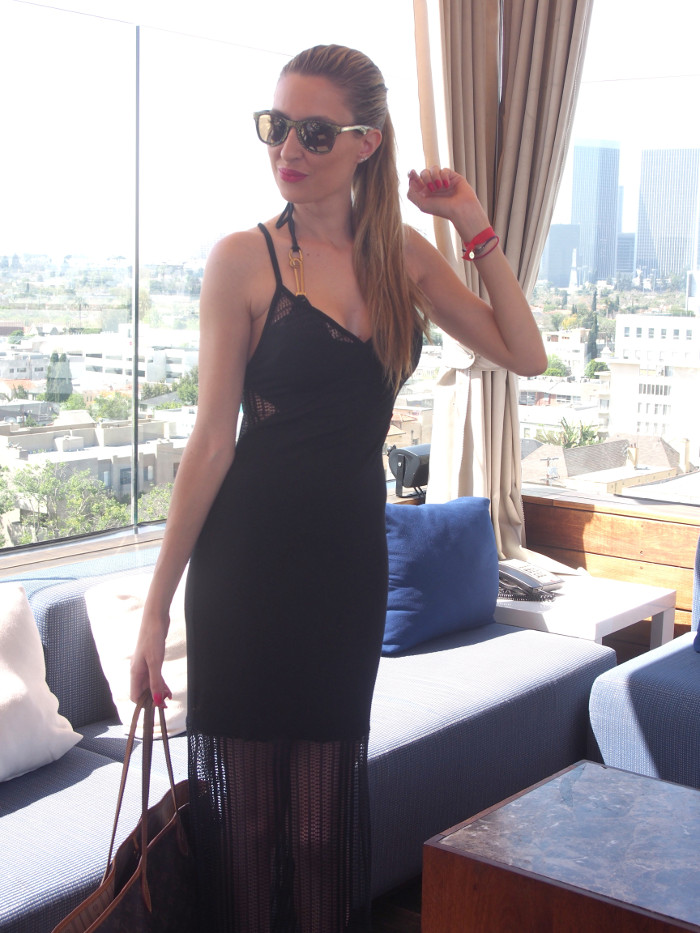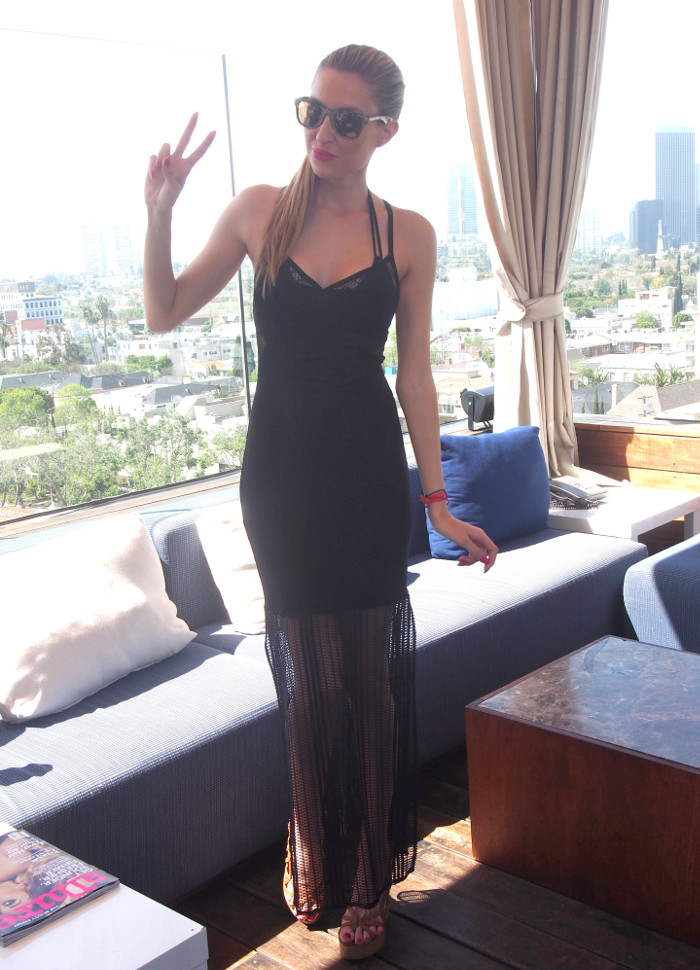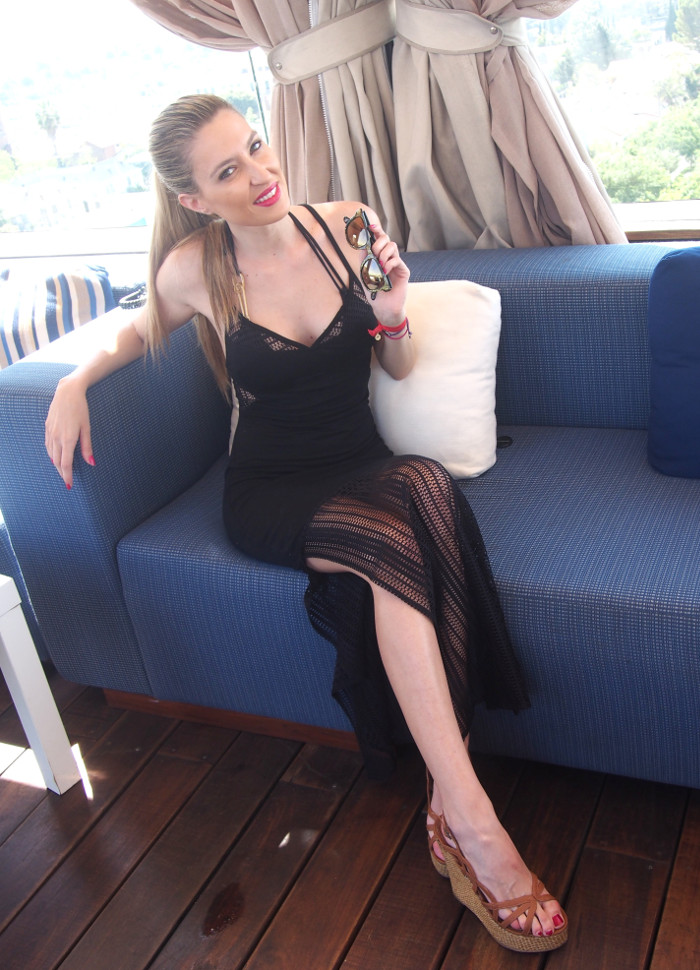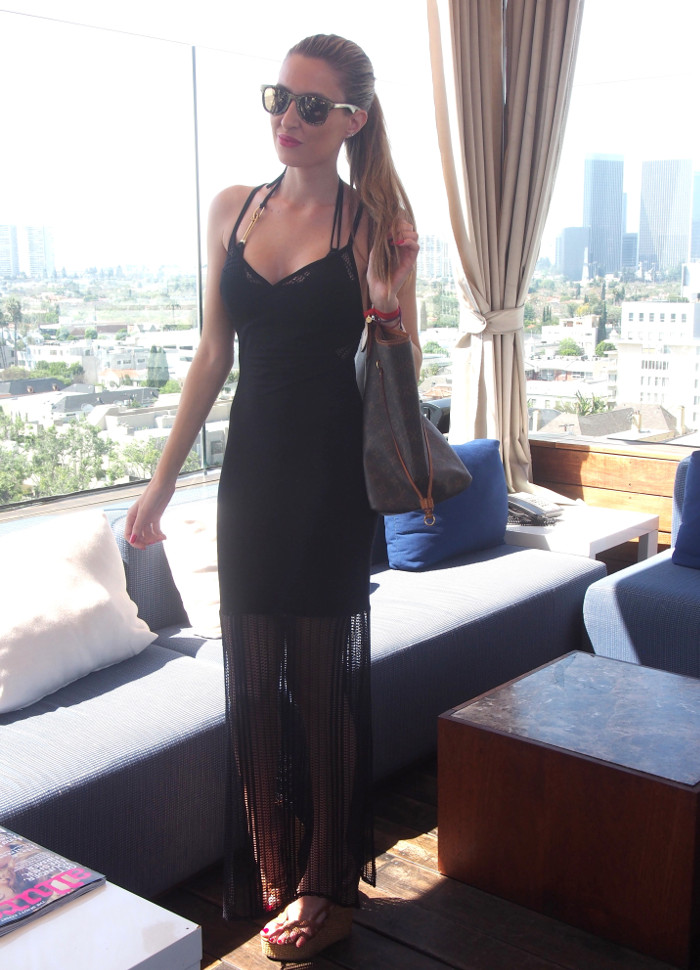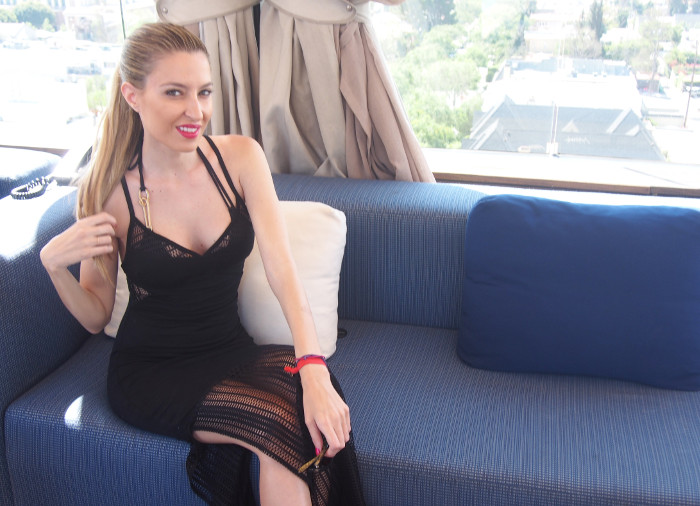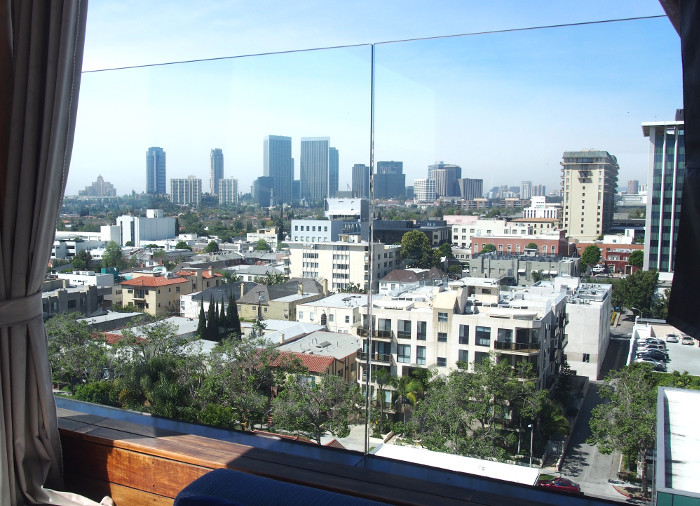 Dress: Asos / Sunnies: Carrera by Jimmy Choo / Sandals: Blanco / Bag: Louis Vuitton