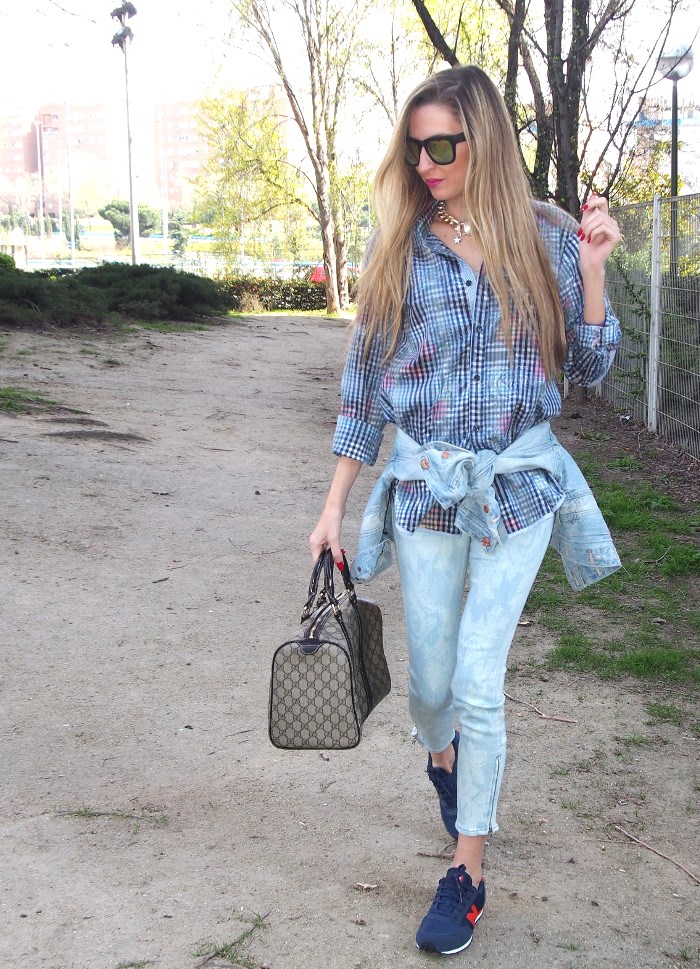 Últimamente tengo una vida tan ajetreada, corriendo de un lado para otro de evento en presentación, y de presentación en reunión que opto por looks cómodos. ¡Cuanto bien ha hecho la moda de las sneakers! Habrá que aprovechar hasta que dure… jejej
Hoy he combinado estas New Balance con capri jeans, también tendencia de la temporada, el Boston bag de Gucci, una camisa de chico de la firma Desigual, y una cazadora. Me encanta el denim sobre denim. Por cierto, hace mucho que no usaba este collar de la firma Numero 3, pero cuanto más me lo pongo, más me gusta.
Nowadays I'm having sucha a crazy life, running from one side to another that I'm trying to wear comfy outfit like this one. Love the sneakers trend!
Today I have combined the New Balance with capri pants, also one of this season trends, Gucci Boston Bag, a male shirt from the brand Desigual and a denim jacket. I really like mixing denim with denim. By the way, it's a long time since I haven't used this Numero 3 necklace. The more I wear it, the more I like it!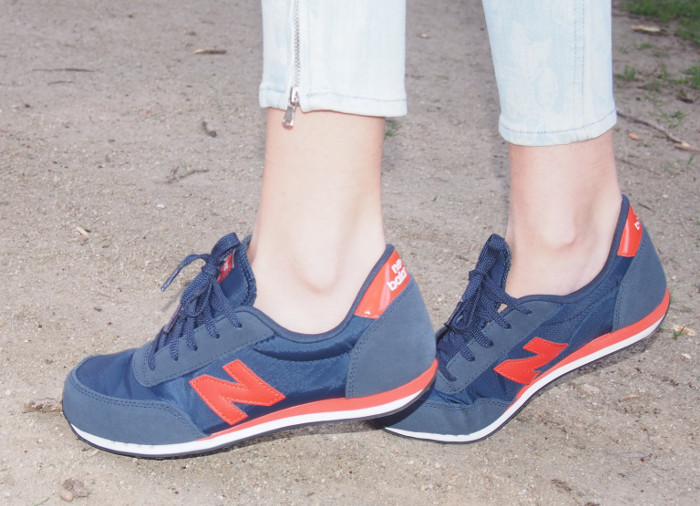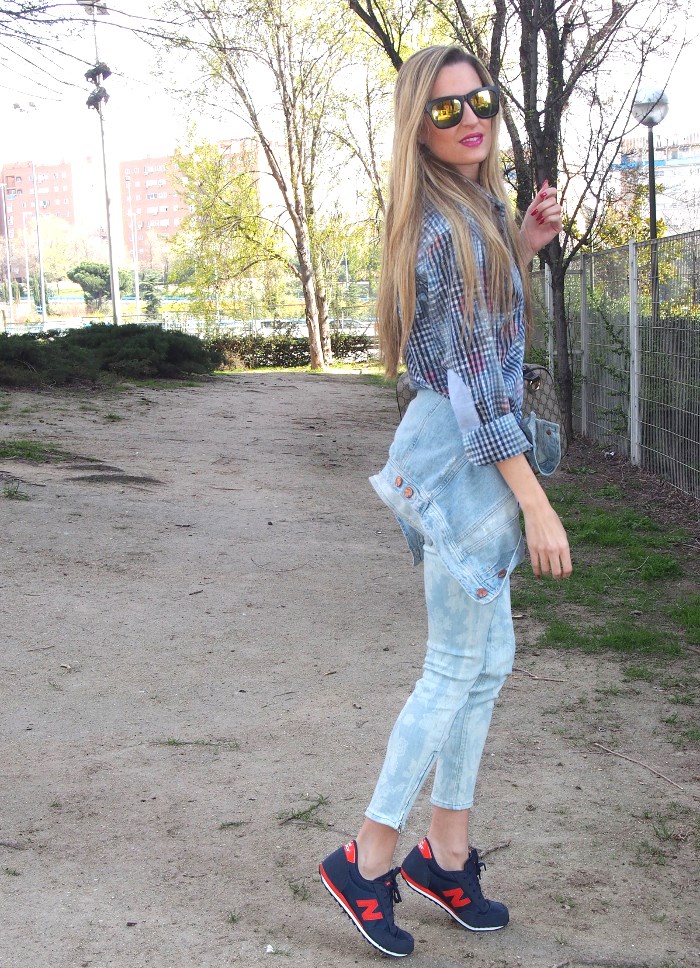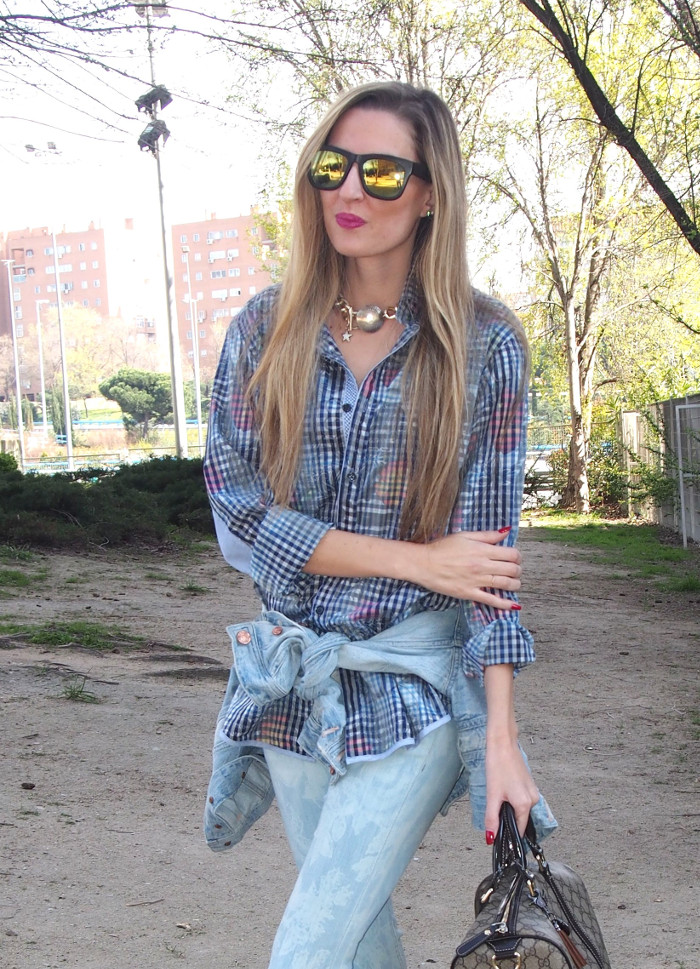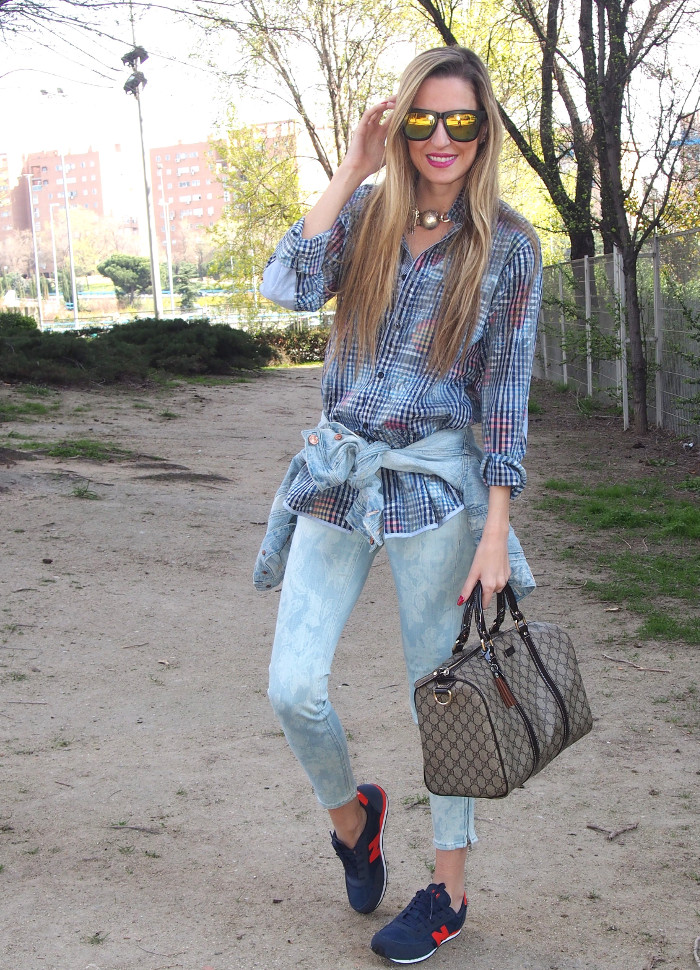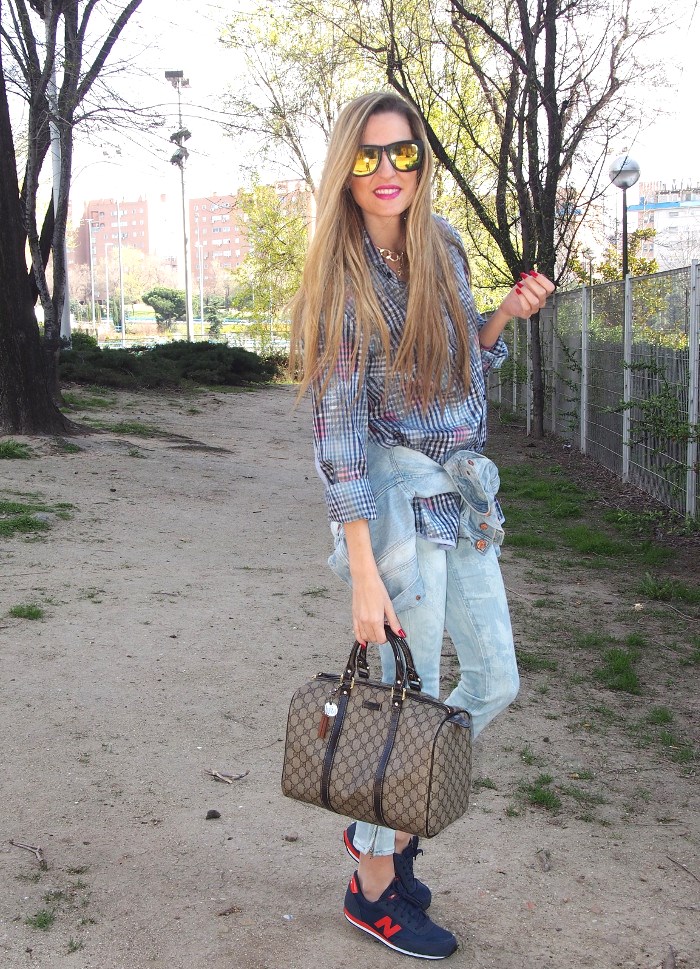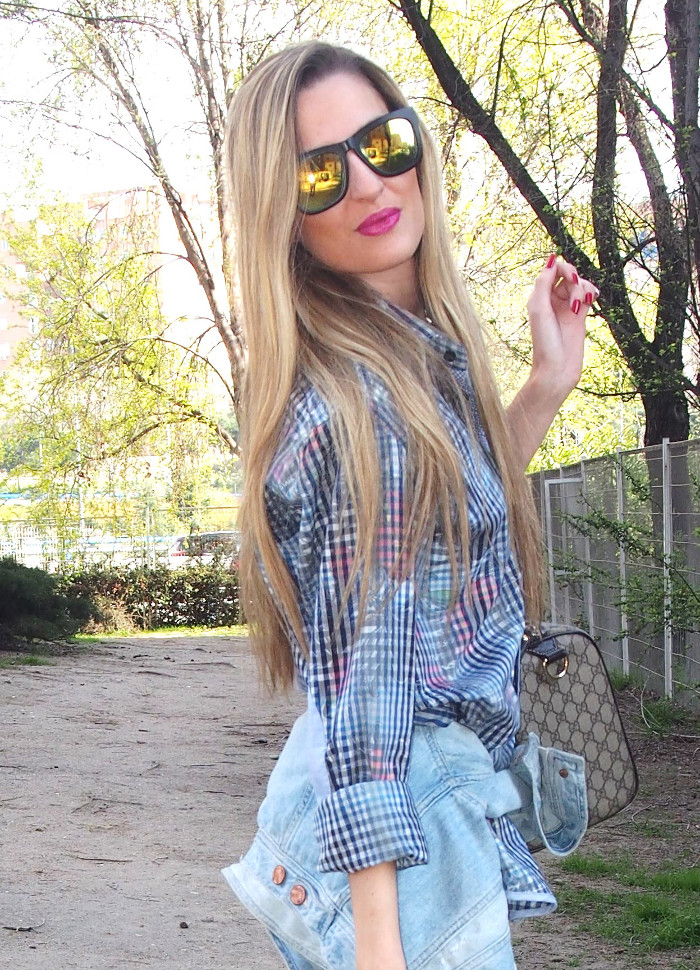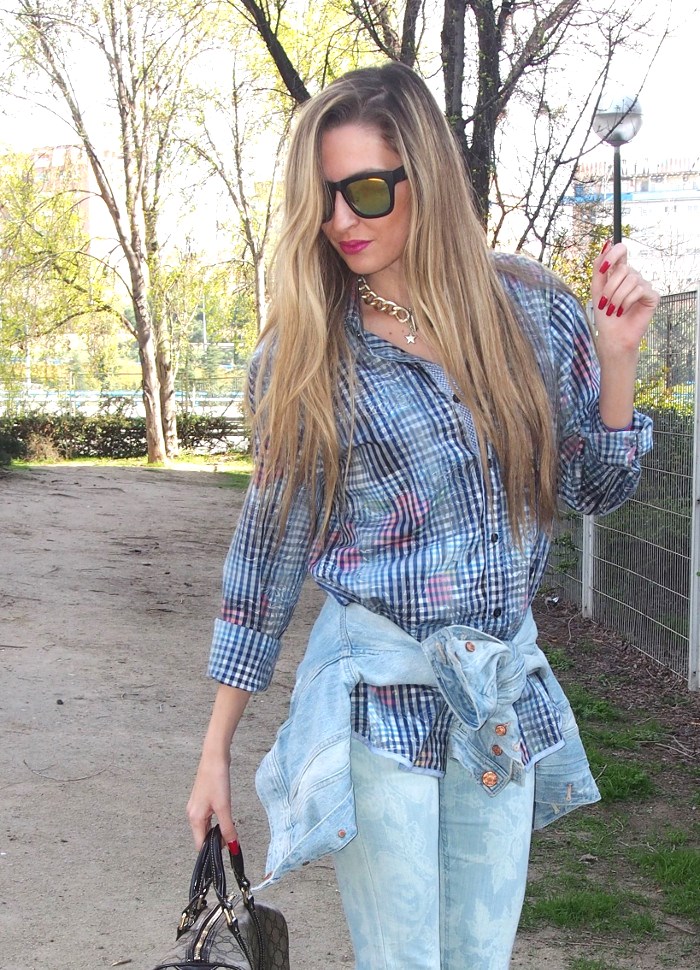 Jeans: HM / Bag: Gucci / Necklace: Numero 3 vía Dwappo (HERE) / Shirt: Desigual / Sunnies: Choies / Jacket: HM