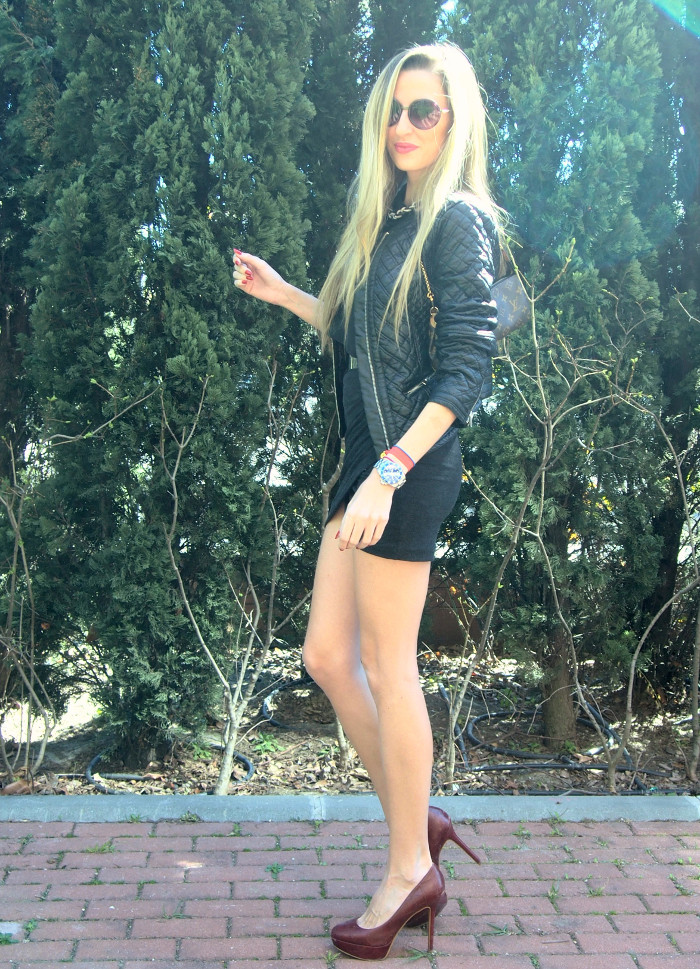 ¡Buenos días amores! Os dejo con este estilismo que llevé el sábado para salir de fiesta por Kapital… como sabéis por redes sociales, soy muy fan 🙂
Se trata de una falda drapeada de Zara, combinada con un cropped top de manga corta de Stradivarius y una cazadora que encontré por casualidad en las últimas rebajas de H&M. Me parece que le sacaré mucho partido. Me encanta el corte que tiene y la manera de trabajar el material del que está hecha.
Good morning my dears! I leave you with the outfit I choosed for paty rocking at Teatro Kapital last Saturday night.
It's a Zara drapped skirt combined with short sleve cropped top and H&M jacket I bought on final sales. I'm sure I'm going to use it so much.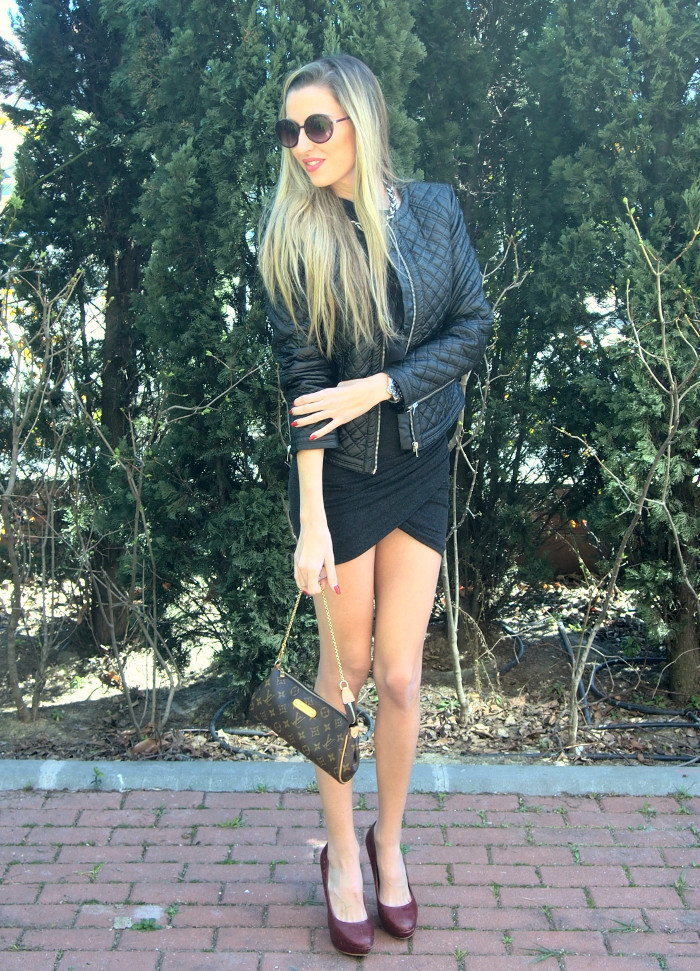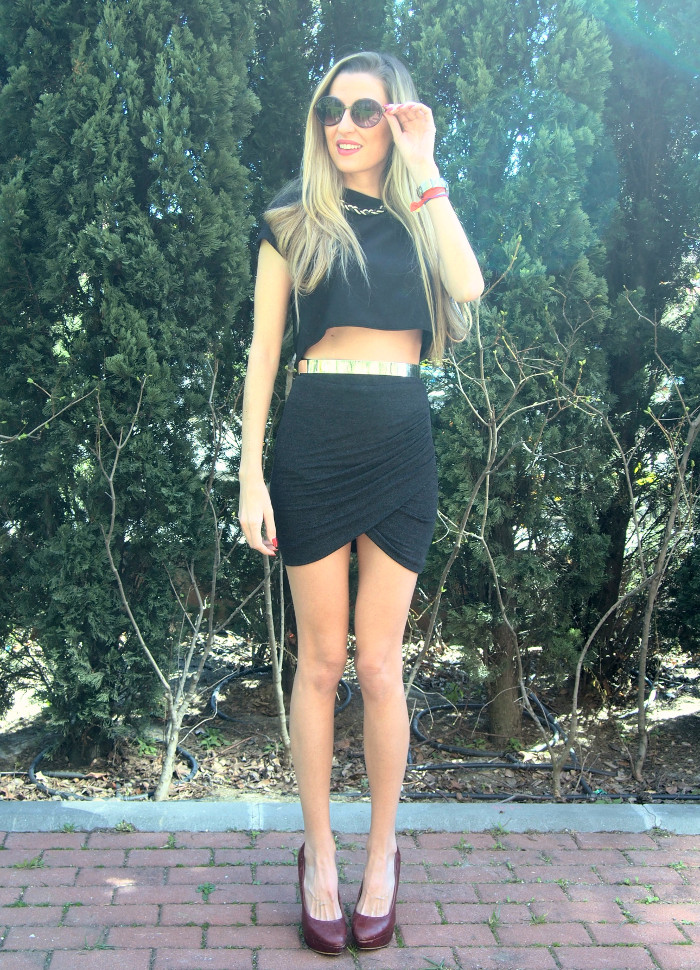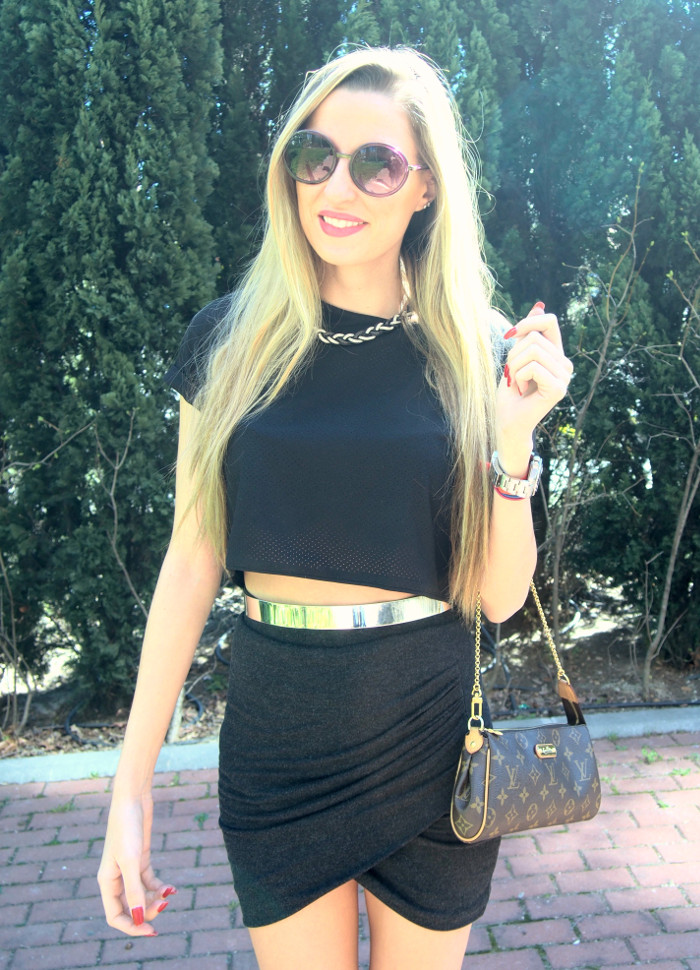 Skirt: Zara / Jacket: H&M / Cropped top: Stradivarius / Bag: Louis Vuitton / Heels: Zara / Belt: Sdjack / Sunnies: Les Spec